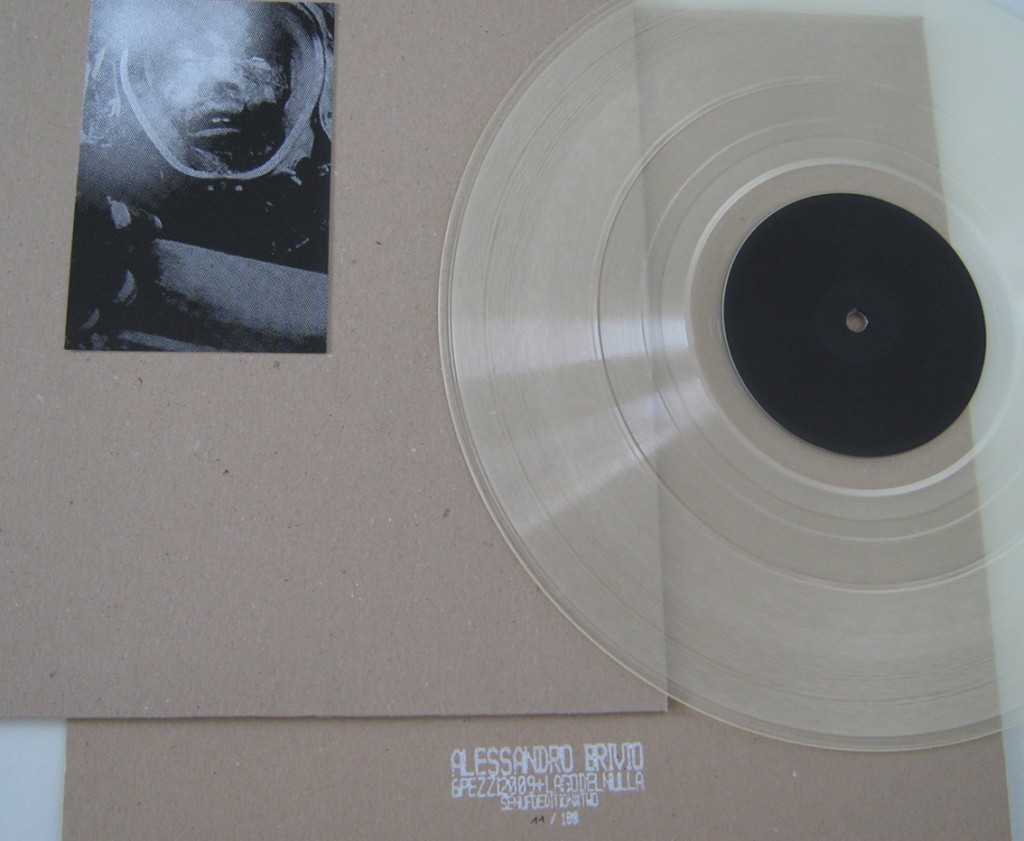 From the label:
"Aggressive loop music based on sounds from photographic equipment and african field recordings. Besides being an early-Reich cheap imitation, 'lagodelnulla' is an Italian expression (roughly translated as 'lakeofnothingness') found in an old Banda-Ngao lullaby (Central Africa, early '60s). An 'objet trouvé' elevated as social commentary by the author. Volume encouraged."
Alessandro Brivio's seminal release, like label-founder Giuseppe Ielasi's recent work, uses serialist treatments of a variety of field recordings – in this case of folk and popular music from central Africa as well as photographic equipment.
However, unlike either Ielasi or Reich (to whom Brivio himself alludes), the music here has rather menacing overtones, exhibiting neither the playfulness or exploration of the former artist, nor the harmonic layering of the latter (with the last track perhaps being an exception). Heavy panning and precipitando of the sampling on many tracks adds to the unease.
As the beat frequencies of the samples themselves weave in and out of synchronicity with the panning and chopping effects, the pieces take on an illusory air of being multi-channel (as opposed to simply stereo). The syncopation thus produced is a worthy digital homage to the poly-rhythms of traditional and contemporary music from much of Africa. A worthwhile listen, and certainly an apt soundtrack to the social and emotional queasiness that occasionally accompanies travel abroad.
Last I checked, the only available physical copy was through Discogs, though Senufo does still have copies of Brivio's newest LP, Associazioni Poro (see below for a sample), which also comes highly recommended.
Senufo now has its releases available through Bandcamp, including this one. I didn't particularly want to remove this entry from Lost & Found, as I personally find that previewing albums in full without the need to sit at a computer and stream them makes me more likely to commit to them. That said, if you enjoy this release I encourage you to help ensure their continuing efforts by heading over there and purchasing the album.