Details to follow . . .
1 – Einstürzende Neubauten – 'Sabrina' – Silence Is Sexy – Germany, 2000
One of the most accessible, and perhaps most maudlin, of the group's songs. Also one of my favourites. While the music video is a touch monotonous, at least it features a Minotaur doing what all of use would do in the filthy bathroom of a bar at an indiscernible time of night or morning – contemplate our existence.
2 – Nine Inch Nails – '15 – Ghost II' – Ghosts – United States, 2008
3 – Vehscle – 'Dead And Phonologically Null' – Arbutus – Canada, 2011
4 – Michael Esposito & Carl Michael Von Hausswolff – 'The Ghosts of Effingham' – The Ghosts of Effingham – United States / Sweden, 2010
Esposito is a researcher and archivist of Electronic Voice Phenomena – the supposed sounds of people perhaps languishing in some kind of spiritual purgatory. While his work is utterly apart from von Hausswolff's on aesthetic terms, they both take a clinical, not to say pseudo-scientific, approach to composition.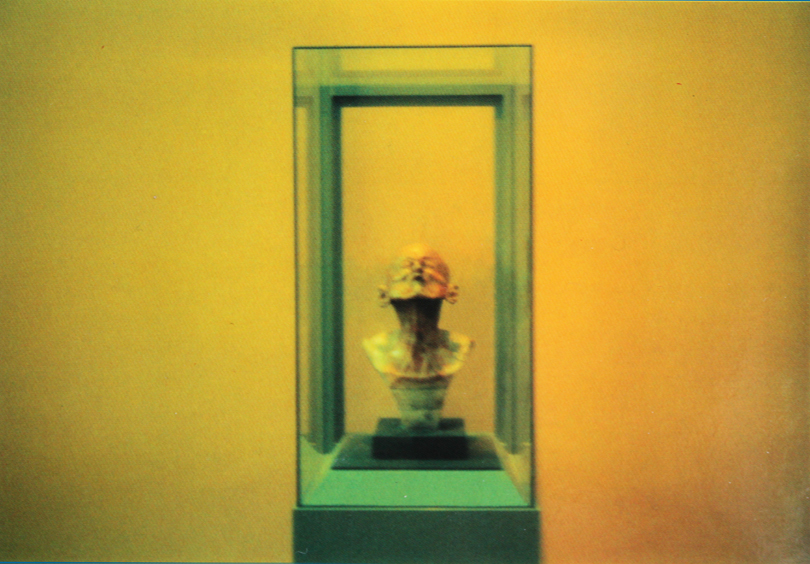 5 – Joe Colley – 'All Of Us Are Monsters And All Of Us Think The Others Are Monsters' – Psychic Stress Soundtracks – United States, 2005
Music of the post-modern gothic. From Parisonic:
'These pieces were conceived as a sort of expression of stress states, through a sort of narrative progression and study of push/pull tension/release situations
Psychic stress soundtracks is a commemoration of unstable moments. an edited report from disorder of mind. residue of thought distortions. artificial environments were made organic and then distorted again until "reality" is blurred as a consequence, and becomes irrelevant (i hope?). broken sounds are broken again.
Paranoia rendered into coded messages. pain into stimulus into sound triggering the ear hairs and into pain again. metaphors for states that cannot sustain themselves. assembled intuitively according to illogical impulse. it is intended as a tool made for one purpose: the simple goal of making something happen in a room. a simple reminder of the place where you are. the good parts are short and other parts are too long. time goes by and nothing happens. like life. i never want to hear it again.'
6 – John J. Lafia – 'Fear' – Prayers – United States, 1984
7 – Robin Fox – 'Vampira' – A Handful Of Automation – Australia, 2010
8 – Hans Grusel's Krankenkabinet – 'Ein Haunted Sommerplatz 3' – Ein Haunted Sommerplatz – Germany, 2002
9 – Download – 'Fire This Ground (Puppy Gristle Part 1) – The Eyes Of Stanley Pain – Canada, 1996
An old industrial standard from this Skinny Puppy sideproject that has always occupied the same space in my mind as the start of Fenn'O'Berg's 'Floating My Boat' – anthemic tones rising out of a sea of rhythmic white noise.
Get the full show (stream or download) here.
Soundscape - October 31, 2012 - Digital Hallows
Play Now
|
Play in Popup
|
Download