None at all.
1 – Tashi Wada / Marc Sabat – Untitled – Gradient – Canada & United States, 2012
Composed by Tashi Wada, son of Yoshi Wada, played by Marc Sabat – no more need be said.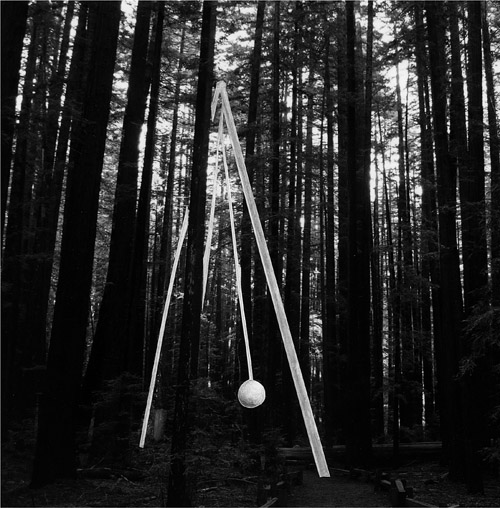 2 – Coppice – 'The Purchase' – The Pleasance & The Purchase – United States, 2012
An amazing duo (Noé Cuéllar & Joseph Kramer) using bellows and electronics of whom I was ignorant until this 7″ release on Senufo Editions (from which the picture above is taken). Safe to say I am now a completist. God knows we have all heard enough textbook electronic treatments of acoustic instruments (eg. violin and Max/MSP), but this is an entirely different beast. More narrative in structure than exploratory, with great attention to detail. A sampling of their work from earlier this year follows:
3 – John Wall & Mark Durgan – Untitled – 139 – United Kingdom, 2012
4 -Actress – 'Ascending' – R.I.P. – United States, 2012
The main reason to attend New Forms next weekend in Vancouver (September 13 to 16, 2012) is this artist. For Soundscapees, bass-heads and wall-leaners alike.
5 – DRC Music feat. Bebson – 'Three Piece Sweet Part 1 & 2' – Kinshasa One Two – Democratic Republic of the Congo & United States, 2012
6 – DJ Clap – 'Sparkling' – Unreleased – United States, 2012
Close enough to SND (aka Mark Fell) to justify play on Soundscape, I'm still unsure of where to categorize DJ Clap. In my humble opinion, syncopation of the type found in this track would do dance music a service.
7 – DJ Sniff, eRikm, Martin Tétreault & Arnaud Rivière – 'ATME' – DRIFT01 – Canada, France & Japan, 2012
From Art Kill Art:
"DRIFT is a record series that uses non conventional technics of vinyl cutting, inviting artists to get involved with the materiel itself. For the first issue DRIFT-01, a concert of 4 turntablists improvising together was organized and recorded on 4 separate tracks. These 4 tracks became the 4 grooves, which meet on each side. A special technique was used to cut those several grooves, and layer them over each other in order to make them intersect continuously on the whole surface of the disc.
Playing the record produces a mix between the 4 physical sources. When you hear the sound coming from the left or right, it is physically how the pickup is drifting on the surface. The same applies to the clicks and cuts that signify that the needle has jumped. The pickup continually changes groove throughout its reading. And because it is impossible to read the 4 grooves simultaneously, you listen to one musician after the other but never reach the same listening experience as live in concert.
The nature of the turntable, the quality and wear of the needle, as well as playing with different settings (cons-weight, anti-skating…) are factors that affect the reading path. The duration becomes elastic (cf1. comparative test), new passages become available while some others disappear and some phenomenas of looping or going backward may occur.
The vinyl creates its own improvisation, the content becomes unstable."
Compare to Janek Schaefer's project, Skate / Rink (pay no heed to the Geocities-era aesthetics of the website):
"The original concept for my 'Skate' LP was to make a record that usurped the deterministic spiral (and the 'anti-skate' mechanism) as a way of playing and listening to sound on vinyl. To do this I developed the 'Fragmented' cutting technique, a method of cutting a concentric collage of individual short 'sound scars' onto the disc. When played, the stylus navigates it's own random path across this intermittent terrain of physical/sonic diversions. The type of record player, its speed and the user will all affect the result and thus each and every playback of the LP will elicit a different composition.
After much research it proved unfeasible to experiment in a professional cutting room to develop this process. I decided then to build my own lathe by converting and inverting the acoustic sound reproduction mechanism of an HMV wind up 78rpm gramophone. Using a car stereo system I positioned a pair of speakers so that they played 'backwards' into the sound funnel and thus ultimately back into the stylus. The stylus then acted as a vibrating cutting head when enough volume was applied. A 14″ blank acetate was placed on the turntable and rotated at varying speeds using the gramophone's sprung mechanism. By very quickly and placing the stylus/cutting head onto the disc I built up the final collage sound by sound. I used the collected works of Pierre Schaeffer (a pioneer of vinyl manipulation) for the source sound. Only a proportion of each sound scar was influenced by those specific vibrations as this rudimentary cutting process was one of loss and accumulation.
The LP is intended to be the starting point for 'real time' explorations by the user. It works very well as a repetitive device if you place an obstruction (like a 7″) in the path of the tone-arm as it locks the stylus into a loop. Another method is to play the record by just using your hand to rotate it slowly instead of at 33 or 45. This produces a much more subtle and controlled result. My personal favourite is to use the Tri-Phonic or Twin to play several sequences simultaneously! As the LP travels at a fixed speed all the arms play at the same tempo and thus 'polymix' perfectly. Experiment with it."
8 – Gerritt Wittmer – 'Heartbeat' – Heartbeat – United States, 2012
9 – Graham Lambkin – 'Millows' – Millows – United Kingdom, 2012
As esoteric a work as he has ever released, along similar lines to Poem (For Voice & Tape). Listen to it, peruse the book, and you will understand.